WE WILL NOT STOP UNTIL ALL PAWS HAVE A HOME!
SAVING ANIMALS, HELPING PEOPLE
Become a Supporter Today:
Our mission is "To work as one in helping homeless animals irrespective of breed, location or circumstance." We are a 501(c)(3) mostly volunteer, no-kill rescue. We have two locations, one in Evansville, Indiana and one in Chrisney, Indiana. We have helped over 10,000 animals since we were created in 2010.
What we do
Pet Adoption
Give a second chance to a homeless animal in need! Become a forever home!
Pet Foster Care
Provide temporary care for pets in need, until a forever home is found. Foster now!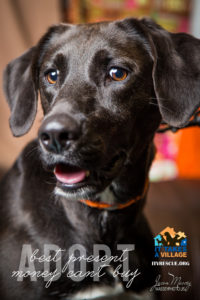 Events
Community events that make a positive impact on the lives of animals in need. Join us at an event!
Pet Rehome
If you wish to rehome your pet, please visit here for resources.
Our Impact
10,000+
Total Helped through April 2023
1435
Total helped in 2022
99.96%
Lifesaving percentage
200
Average number of animals in ITV's care
Ways to Help
There are so many ways that you can help the homeless animals of ITV, many are things you do anyway and do not cost you anything!!! Below are ways you can help the animals of ITV:
Wish List
We are always in need of various supplies to help care for the animals. Please visit our wish lists below and our full list here:
Volunteer Be a Hero
Volunteers are always needed. Be a hero for homeless animals and volunteer.
Dog Day Out is a top choice. Spend time with our dogs outside of the shelter to provide a change of scenery and socialization opportunities. It's super easy and fun!
Learn More Here
Other Ways to Help
We are always looking for people who can:
Donate ink cartridges
Donate Kong toys
Sign up for Wooftrax
Buy a Spay/Neuter License Plate
Designate ITV as charity on Walmart.com
Designate ITV as charity for Schnucks program
Learn More Here
Pets (and their owners) love us!
Diana Mudd
The staff was all so helpful in the adoption of my Dary. I would so recommend ITV great job! All of you!!!
Heather Beaubrun.
These ladies do an amazing job!! Wonderful shelter!!!
Maria E.
I highly recommend this shelter. They truly are a no kill shelter. I just adopted a deaf dog that had been there since July 2021. We are very happy with our Freya!
Eric Mayo
Awesome people with a passion for pets! Gotta love a no-kill shelter!